These days, everyone is trying to make a name for themselves, and brands are no exception. Brand awareness exposes consumers to your story so they'll remember and choose you over your competitors during crucial decision-making moments. This work engenders lifelong fans, and marketing experts agree: it's wise (read: cost-effective) to invest in repeat customers who pick you time and time again. 
But, not all brand awareness is created equal. Let's look at the five different types and how they work together to help you become a trusted, recognized name. 
Brand Recall 
When a consumer thinks about your product category, your brand immediately comes to mind, and you're off to a good start. 
Let's look at an example. If we ask a group of consumers to rattle off three shampoo brands, they might say Head and Shoulder, Suave, and Pantene Pro-V. Our first goal: Ensure your name makes the list. 
Brand Recognition
Brand recognition makes your option distinguishable from your competitors and becomes the one consumers want to buy. They may forget your name (hey, it happens), but they remember your logo, tagline, or jingle. This familiarity prompts them to buy your brand over others. 
A creative, well-executed merchandising display can help reinforce your branding in the minds of busy customers. 
Visual Branding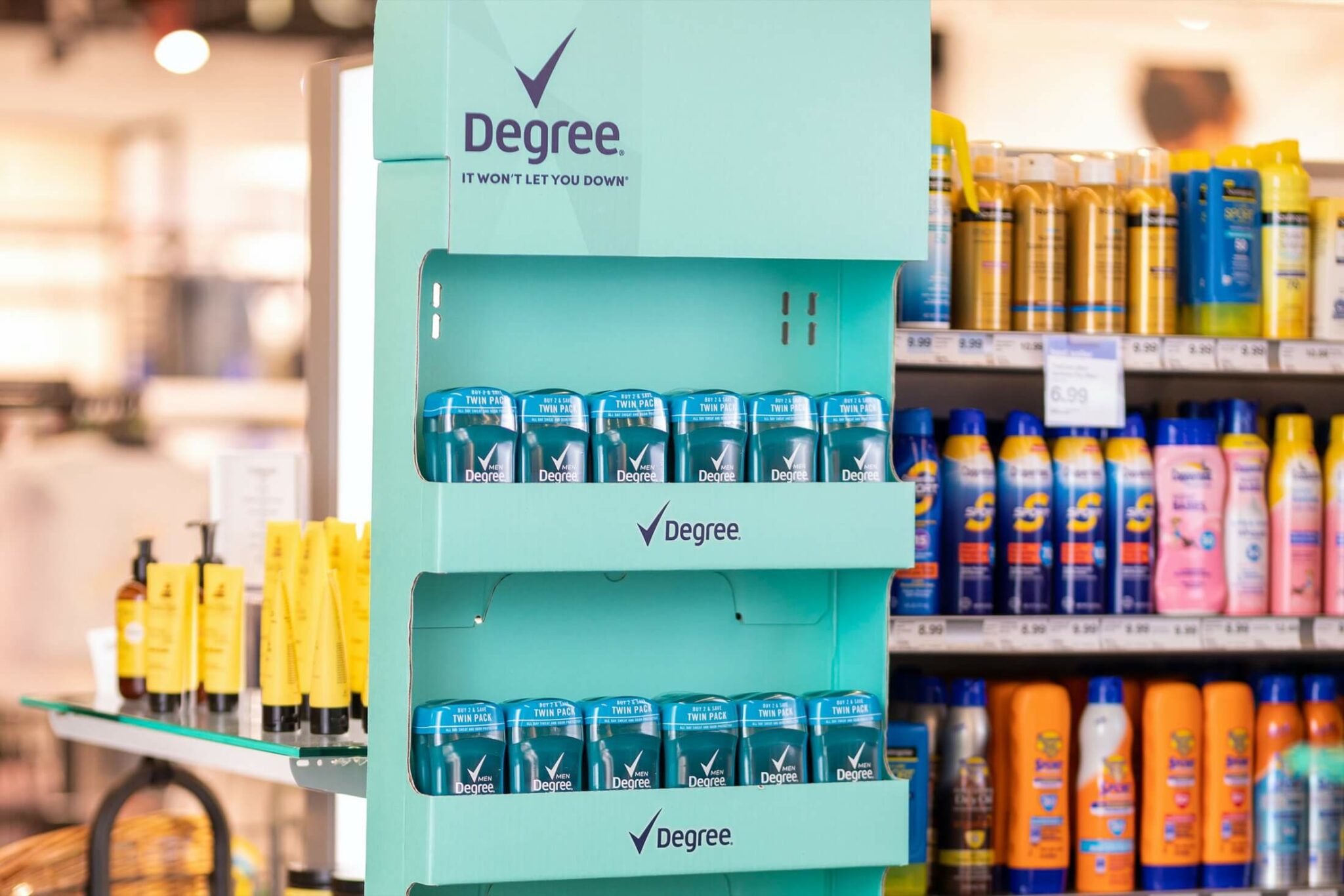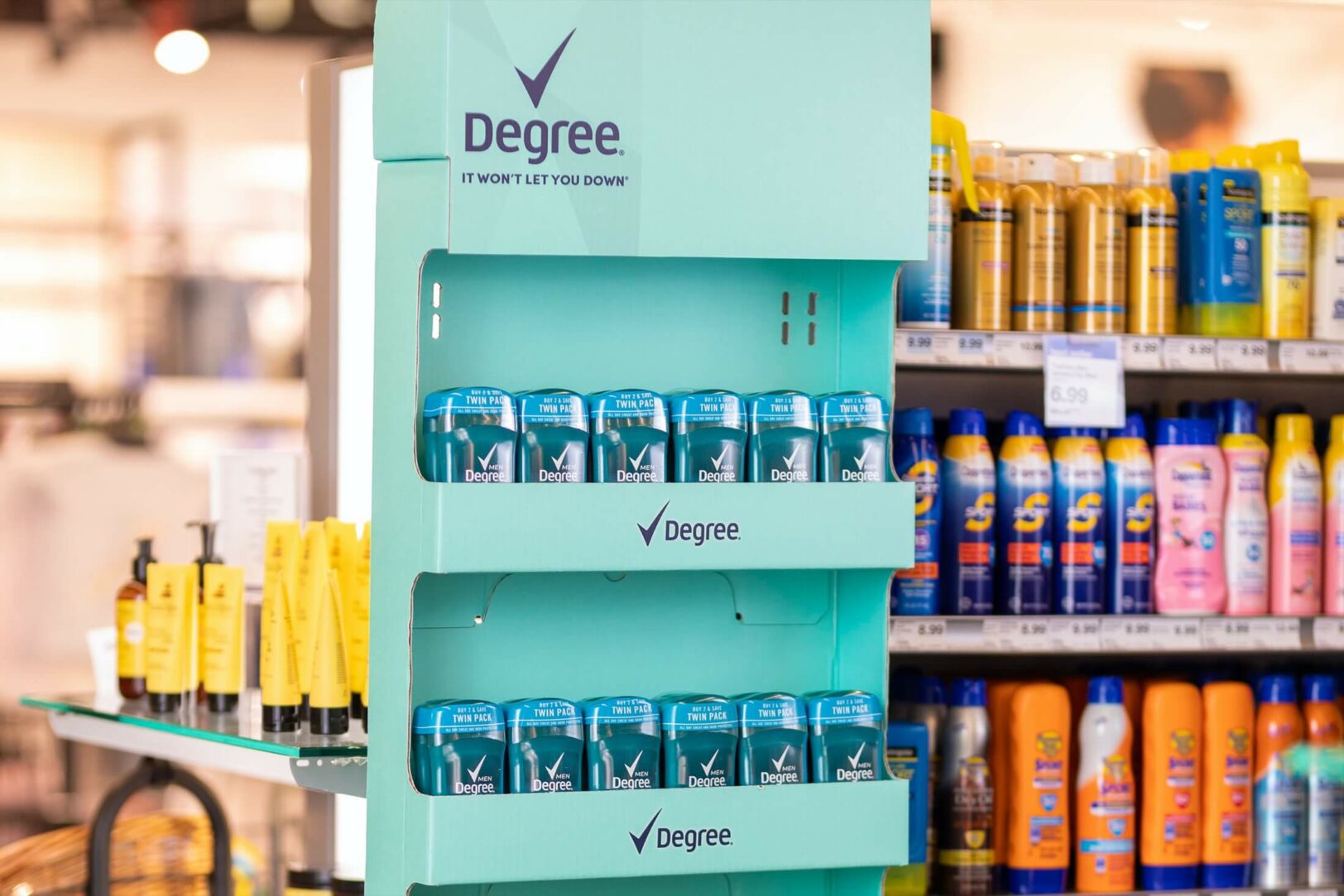 Visuals supports brand recognition by differentiating you from similar brands based on your look alone, no wording necessary. 
Visual recognition is one of the reasons why product packaging design consistency is critical for a successful CPG marketing campaign. You never know when your colors or logo will jog someone's memory.
Key examples of excellent visual branding: the swoosh, the Golden arches, the apple. We bet you know what companies we are referring to without calling out their names. 
Top of Mind
Top of mind means that when asked about a product category, a consumer comes up with your brand first, above all others. Other brands come to mind, but yours is the first one. 
When people think about soda, they typically fall into two categories: Coke or Pepsi. These two corporate giants have been battling for brand dominance for years. Speaking of…
Brand Dominance
Brand dominance takes the top of mind category even further. When asked about a category, a consumer thinks exclusively of your product. 
Consider the brand dominance of Google—it's hard to remember other search engine options exist. Their name is so ubiquitous that it's even become a verb. 
When you have brand dominance, you are the king and queen of the castle. No one can hold a candle to your place in the minds – and often ears – of consumers. 
Work Your Way Up the Brand Awareness Ladder
Except in rare instances, climbing to the top of the branding ladder doesn't happen overnight. It takes diligence, creativity, consistency, and a willingness to be bold. Having an experienced partner in the world of in-store advertising can help. 
A Partner Who Gets Brand Marketing
You want to tell your story. We want to be your fellow storytellers. Let's work on a strategic CPG marketing campaign through display, on-pack, and signage solutions so you become a household name.
On your mark. Get set. Go.