Lots of marketing agencies promise big results. You may spend months crafting a marketing campaign together and celebrate its release into the world.
And then radio silence.
Analyzing your campaign's performance data is key to building a long-term marketing strategy. After all, if you don't know what's working, how can you move forward? 
The Intersection of KPIs and Marketing Data
 What does success look like to your company? What goals are you trying to achieve by investing in marketing? We call these goals your Key Performance Indicators (KPIs).
Notable KPIs include:
Sales lift

Conversion rate

Brand engagement

Brand awareness 

Return on investment (ROI) 
Your unique KPIs are like a map. We follow their guidance to format and execute your overall campaign strategy. They help us choose the right in-store marketing solution: end-caps, IRCs, free-standing displays, etc. They dictate the direction for creative elements, including copy and design. 
Analyze Your Performance Data
After our marketing strategy has been set in motion, it's crucial to measure its performance and effectiveness against those KPIs. Did it perform as expected? Why or why not? How can this marketing data inform our next move?
Without analyzing results, campaigns can lose their way. Ultimately your brand is losing out on valuable information.
Instincts often point us in the right direction, but performance data, cold hard facts, show us where to go. It shows us what worked (end-caps led to a lift in sales exceeding our expectations) and what didn't work (our conversions didn't hit quite where we wanted). From there, we regroup and tweak the strategy. 
Look at Our Work in Action 
At Insignia, we're committed to showing you with data that your display, on-pack, and signage advertisements are working. One of the best parts of working with our team is that you don't have to collect or analyze this data. We'll do it for you. 
Let's take a closer look at a specific example from one of our case studies: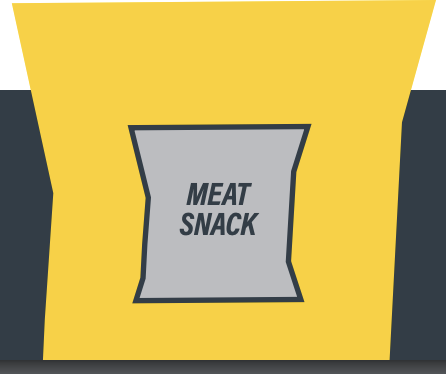 A national meat snack brand turned to us when the product was under-performing at specific Target locations. Their KPIs included sales lift. After diving into their brand and conducting competitor analysis, we knew building brand awareness and prompting impulse purchases was the strategy. So, our team designed, executed, installed, and stocked a secondary display to showcase their product. 
Our client was delighted to learn their performance data revealed a 169.3% sales lift and 8x return on investment.
Not only is that incredible news for our clients, but it's vital information for their future in-store marketing endeavors. They now know that targeting impulse purchases is beneficial to their brand!
Want to know more? Take a deeper dive into our case studies. 
Work With a Team Who Gets It 
When you want to expand your in-store marketing efforts, you want a team you can trust, like Insignia. With decades of experience, we can create and execute your marketing efforts. Then, we'll look at the performance data together, so you know precisely how our partnership is helping you reach your goals.
Contact our team today to begin!