In the marketing world, bigger doesn't always equal better. Sometimes, the smaller on-pack solutions can carry more weight than a highly produced TV or radio commercial. That's because reaching people at the point of purchase (POP), when they're more open to impulse purchases, gives us an increased chance of boosting sales!
One of the most-utilized on-pack signage solutions is referred to as an IRC. These heavy-lifters are small but mighty—packing a powerful punch.
What is an IRC?
IRC stands for Instant Redeemable Coupon, and it accomplishes just what it says. By giving customers the chance to instantly save a bit of money, they have the capacity to inspire impulse purchases, product trials, and even brand switching! 

Grocery store shelf signage coupons have a pretty remarkable track record. According to Forbes, "roughly 80% of those surveyed said a coupon would influence them to purchase a brand they typically would not buy." 
And once a first-time buyer takes advantage of your coupon there's a real opportunity to acquire a lifelong customer. In fact, once a consumer tries your product, there's a 60-70% chance they'll buy it again. 
Those odds are definitely in your favor.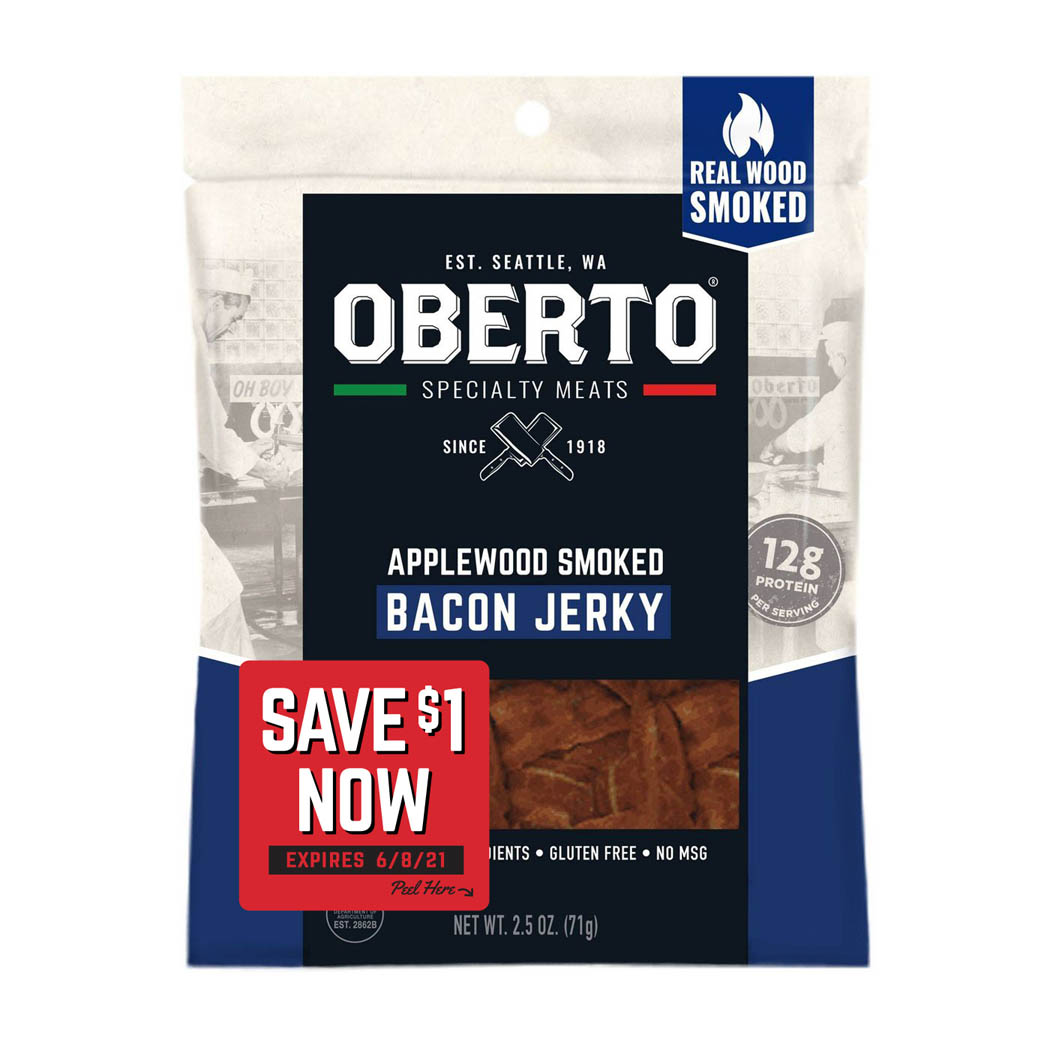 How Does an Instant Redeemable Coupon Work?
Typically, instant redeemable coupons are adhered straight to the product in a way that allows them to be easily removed, scanned, and redeemed at checkout. 
Our in-house team at Insignia designs customizable IRCs in a variety of sizes and formats. We work with you to create an asset that aligns with your branding and needs while ensuring the promotional information jumps off the shelf. 
The Benefits of an Instant Redeemable Coupon
Eye-Catching. Our customized designs are specifically created to capture the attention of customers as they are scanning the aisles


Save Space

. Because IRCs are attached right to the product they don't require additional shelf space! That means you have the opportunity to communicate your promotion without paying for additional space in the store.

Promote Product Trial.

You might have a significant loyal customer base, but a well-placed IRC is going to encourage new customers to give your product a try for the first time.

Timeliness.

Because instant redeemable coupons are easy to install, you can create, execute, and communicate relevant promotions without much hassle. In seven weeks (or less), our team can have your coupons printed, shipped, and installed! 
Put Yourself Out There and Increase Sales
The data speaks for itself: when you use on-pack solutions to reach consumers, you're setting your product up for success. Do you need a marketing partner to help you put your best self out there? At Insignia Systems, we work alongside your team to showcase your best attributes and increase conversations. Take a look at our case studies to see our strategies in action and start thinking about how you could use this retail store signage to hit your own goals.
When you're ready to dive in, drop us a line. Let's work together!