It's tough being the new kid in town. How do you fit in and what makes you different from everyone else? The same is true for products — in a sea of shelving, how can you establish yourself and your brand to attract customers? 
What is a POP Display?

We're glad you asked! A POP Display – or Point of Purchase Display – is a marketing material that's strategically placed right where purchasing decisions get made. Did you know that 70% of purchases aren't decided until the customer is in the store? That means there's a big opportunity to use in-store signage to persuade buyers while they're shopping. 
These marketing displays can manifest in different ways. POP Displays, including freestanding options and endcaps, pull the product out from the shelf, helping it attract customers. POP Signs appear right next to the product – helping it stand out against its competitors. By using a cohesive and engaging design, you can use in-store signage marketing to attract new customers, build brand awareness, and foster brand loyalty. 
The Role of Slotting Fees
Getting space on a shelf isn't an easy task. Slotting fees – otherwise known as a shelving fee – is the price you pay to get shelf space. This one-time fee became widely used in the 1980s and while it's a hotly debated topic, slotting fees aren't going anywhere anytime soon. 
What Do POP Displays Have To Do With Slotting Fees?
Well, if your product is showcased in a self-contained display, you don't have to compete for coveted shelf space! This is perfect for testing out a product before you shell out quite a bit of money. Utilizing a POP Display specifically designed to attract attention and convey your specific brand messaging can make an impact. And once you showcase that impact, it'll make securing shelf space that much easier. 
POP Display vs POS Display
A note about the difference between these two in-store signage options: While POP Displays are positioned where the consumer is deciding whether or not to purchase a product, a Point of Sale (POS) Display is positioned by the register. Having marketing in close proximity to where a consumer is checking out encourages impulse buying. Both are useful in-store signage strategies!
Insignia POPS® With Price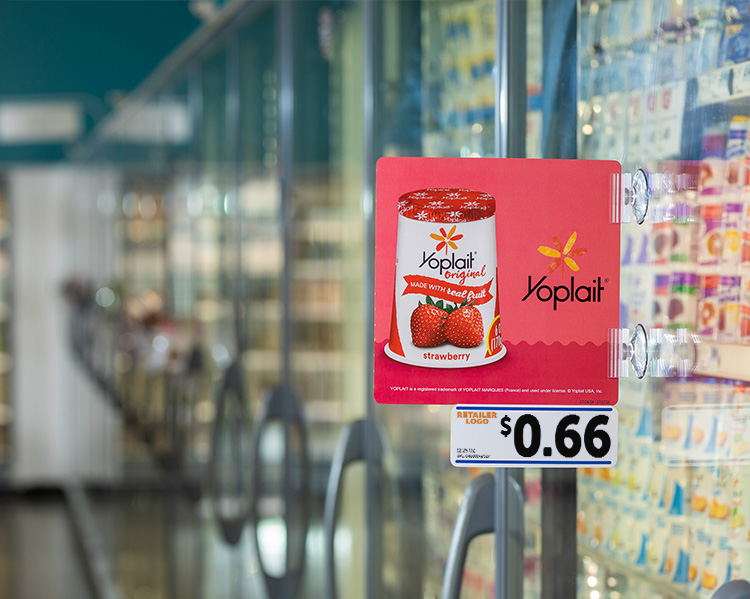 At Insignia, we use POP Displays to drive sales for our clients. And by tracking metrics both internally and through third-party analyses, we're able to see our clients experience a sales lift that translates into an ROI of 3:1 (or higher!) 
We love to use purposeful in-store signage to make your product stand out. On top of that, POP Displays are useful for communicating timely information including:
seasonal communication

new product announcements

cross promotions

audience specific targeting

and more!
Time to Stand Out! 
Now that you know how retail store signage makes a difference in your marketing campaigns, let's chat. At Insignia, we're here to help your messaging make an impact! Whether you have something new to promote, need a messaging refresh, or are looking to drive sales, we're the marketing partner you want to have on your side. Contact us today!