Colgate and Crest. Starbucks and Caribou. Coke and Pepsi. When we think of these brands, you most likely can see their logo or their brand colors. And you probably have feelings or opinions about them, or even extreme loyalty to one over the other. This knowledge and connection is referred to as brand equity. 
Brand equity is a powerful thing to possess. Not only does it make a notably positive impact on ROI, companies with brand equity often see more (and higher) sales without having to spend as much on marketing. One of the key elements of building brand equity: trust.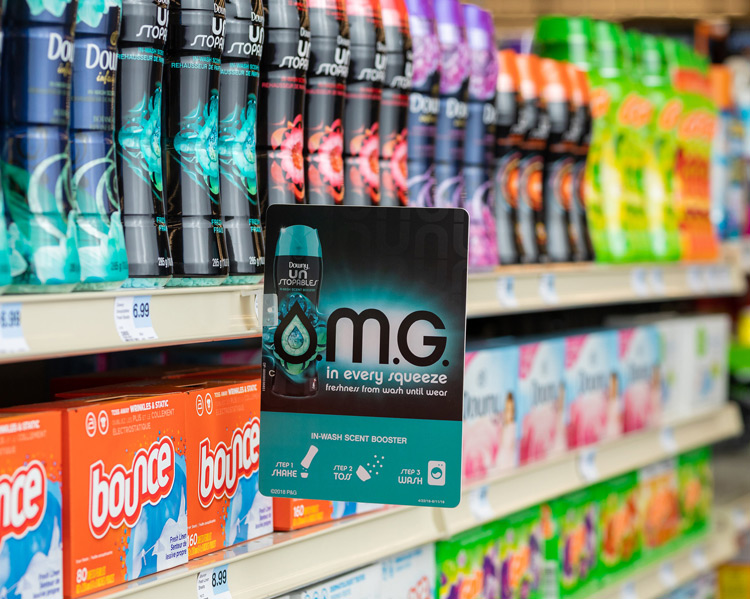 In today's marketing world, trust is key. According to the 2019 Gartner Brand Trust Survey, "81% of customers refuse to do business with or buy from a brand that they don't trust." With so many options out there, building trust helps you stay ahead of your competitors and create long-lasting brand loyalty. 
Okay, so you know that you want to build your storytelling with in-store signage. What's the next step? Investing in brand equity signs is a great way to elevate your brand, draw attention to your product, and communicate your unique story and position while people are shopping. 
Types of Brand Equity Signs
These on-pack in-store advertising signs help tell your brand's story – building trust and loyalty, while simultaneously leading to more conversions:
Shelf Pops
This attention-grabbing signage is perfect for communicating new information, including a sale or new product. We love to use these to leverage brand messaging! 
Cooler Clings
Attached directly to the cooler, this advertisement draws attention to product announcements. This positioning forces the consumer to lean in and really engage with your brand. 
Tear Pads
By offering coupons for CPGs, you can drive sales quickly and efficiently. After all, who doesn't love taking advantage of a deal. And once people give your brand a try, they're much more likely to buy it again. 
How to Measure Results Brand Equity Signs
There are quite a few ways to track if your marketing campaign is effective. And of course, when you track your results, you can double down on what's working and change what's not.
Sales
This one is a no-brainer! If your sales are up, it's a good indication that your marketing efforts are paying off. 
Customer Feedback
Are you starting to hear from more customers? The more people are paying attention to and engaging with your brand, the better! 
Website Visits
Consumers often visit the website of a brand they're interested in to learn more about them. That's why it's so important to match your digital footprint to your in-store aesthetic. 
Campaign Goals
Have you set up campaign goals and are you hitting them?
A trusted marketing partner will help you set reasonable goals at the start of your campaign, and measure against them at the conclusion. By learning about your targeted Key Performance Indicators (or KPIs), the right marketing ally will position your campaign for the biggest possible success rate. 
Insignia Believes in the Power of Brand Equity Signs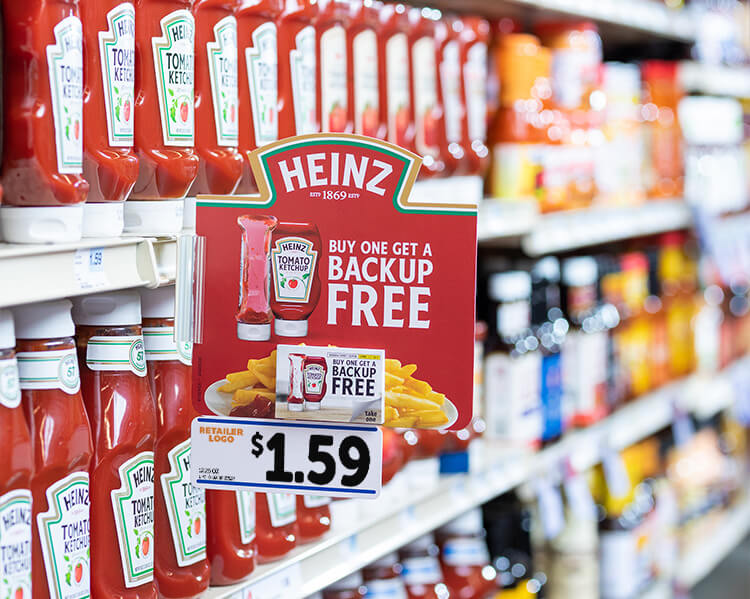 At Insignia, we know firsthand how important that point of purchase moment is. That's why our team works to build effective grocery in-store marketing. We want to make sure your brand story is compellingly expressed so your product makes it from the shelf to the cart to the register. 
If you are looking to work with a marketing ally, drop us a line! We would love to hear about your brand, as well as your marketing goals and current roadblocks. Together we can create an effective strategy to give you the brand equity that you deserve!