On-Pack Advertising
80% of shoppers say a coupon would influence them to purchase a brand.
Display Marketing
Transform your secondary space into a branded experience for your shoppers.
In-Store Advertising
Active shoppers are the crown jewel of all marketing endeavors.
Where investors go to get the information they need. You can find us on the NASDAQ as ISIG.
Find our financial records, stock information, company news and more!
Forward Looking Statement
Insignia Systems, Inc. (ISIG) sets high standards for the Company's employees, officers and directors to conduct business ethically and with integrity. Within this framework we have established the Code of Ethics for our directors, executives, employees and contractors. In addition, standing committees of our Board of Directors to oversee certain responsibilities to which we hold vital to the success and financial strength of the Company.
These guidelines address matters such as identifying qualified individuals to serve on the Company's Board of Directors, placement of qualified individuals to serve on the Compensation and Audit Committees, and developing and recommending corporate policies and procedures. The Company strives to review and maintain our governance policies to ensure they reflect a good faith effort to earn the trust of our investors, clients, partners and employees.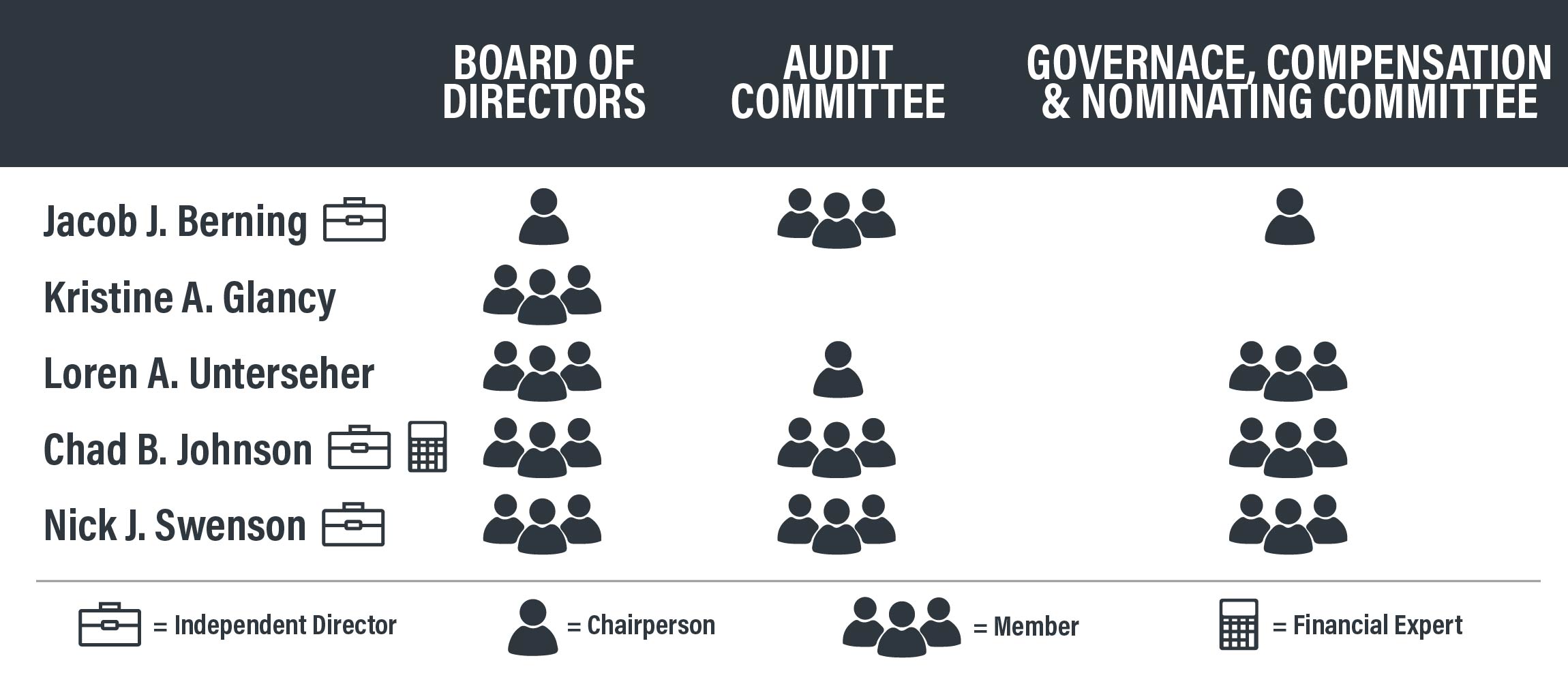 Forward Looking Statement
Certain statements made in this website, including but not limited to press releases and other written statements, oral statements to shareholders and securities analysts on our investor calls and in the Company's SEC filings which are not statements of historical or current facts are "forward-looking statements" within the meaning of the Private Securities Litigation Reform Act of 1995, as amended. Such forward-looking statements involve certain known and unknown risks, uncertainties and other factors which may cause the actual results or performance of the Company to be materially different from the results or performance expressed or implied by such forward-looking statements. These forward-looking statements are based on current information which we have assessed at the time the statements are made and which by its nature is dynamic and subject to change. The words "believes," "expects," "anticipates," "seeks" and similar expressions identify forward-looking statements. Forward-looking statements include statements expressing the intent, belief or current expectations of the Company and members of our management team regarding, for instance our belief that the Company's growth strategy is dependent upon the Company's ability to successfully (i) execute the Company's concept with current and prospective customers and (ii) anticipate market conditions in the in-store advertising industry, including intense competition agreements with retailers and consumer packaged goods manufacturers and the effect of any delayed or cancelled customer programs. Readers are cautioned not to place undue reliance on these forward-looking statements, which speak only as of the date of these statements were made. Our risks and uncertainties include, but are not limited to, the risks presented in Part I, Item 1.A "Risk Factors" in previously filed Annual Reports on Form 10-K, any additional risks presented in a Quarterly Report on Form 10-Q and our Current Reports on Form 8-K.
Since it is not possible to foresee all such factors, risk and uncertainties, investors should not consider these factors to be a complete list of all risks or uncertainties.