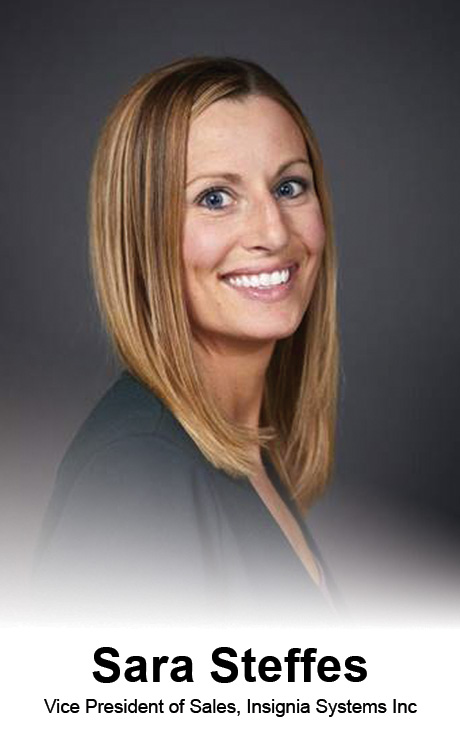 Sarah Steffes, VP Sales was picked as one of Progressive Grocer's 2019 Top Women in Grocery – Senior Executive Level category. Progressive Grocer identified Sarah for her significant contributions in advancing and strengthening the retail food industry at many levels within the CPG community.
Steffes was a primary driver in the growth of client partnerships and portfolio solutions, delivering 30 percent of the company's total revenue in 2018, and 40 percent of revenue for innovation products within the portfolio.
She secured key clients within new and emerging brand spaces as they launched into the grocery channel, and was instrumental in introducing new products into Insignia's portfolio that provided sustainable revenue-growth experiences.
Steffes' work output helped guide the organizational restructuring and implementation of integrated tools, which allowed for sustainable and scalable areas of growth.